Our History
In January of 2019 we officially became a program of the New England Wildlife Centers.  Our 5 acre facility located in Barnstable, MA serves as the Cape Cod branch of the organization. We work to provide the Centers' model of free wildlife veterinary care and care-based education to our local community. To learn more click here. 
Students reached each year
What Drives Us
Our Mission
We believe that the more people have the opportunity to experience a connection with animals and the natural world, the more they understand their individual potential to positively impact themselves, our environment, and all living things.
We value the vital role animals of all species play in the natural world, the ecology of our community, and in our own personal well-being.  We also believe in the power of kinesthetic learning – or learning by doing – to help people of all ages and backgrounds discover how they can contribute to building and maintaining a healthy ecosystem.
Our programs and services provide the critical link between animals and people in order to inspire environmental awareness and to provide the skills necessary to make a significant contribution to preserving nature for future generations.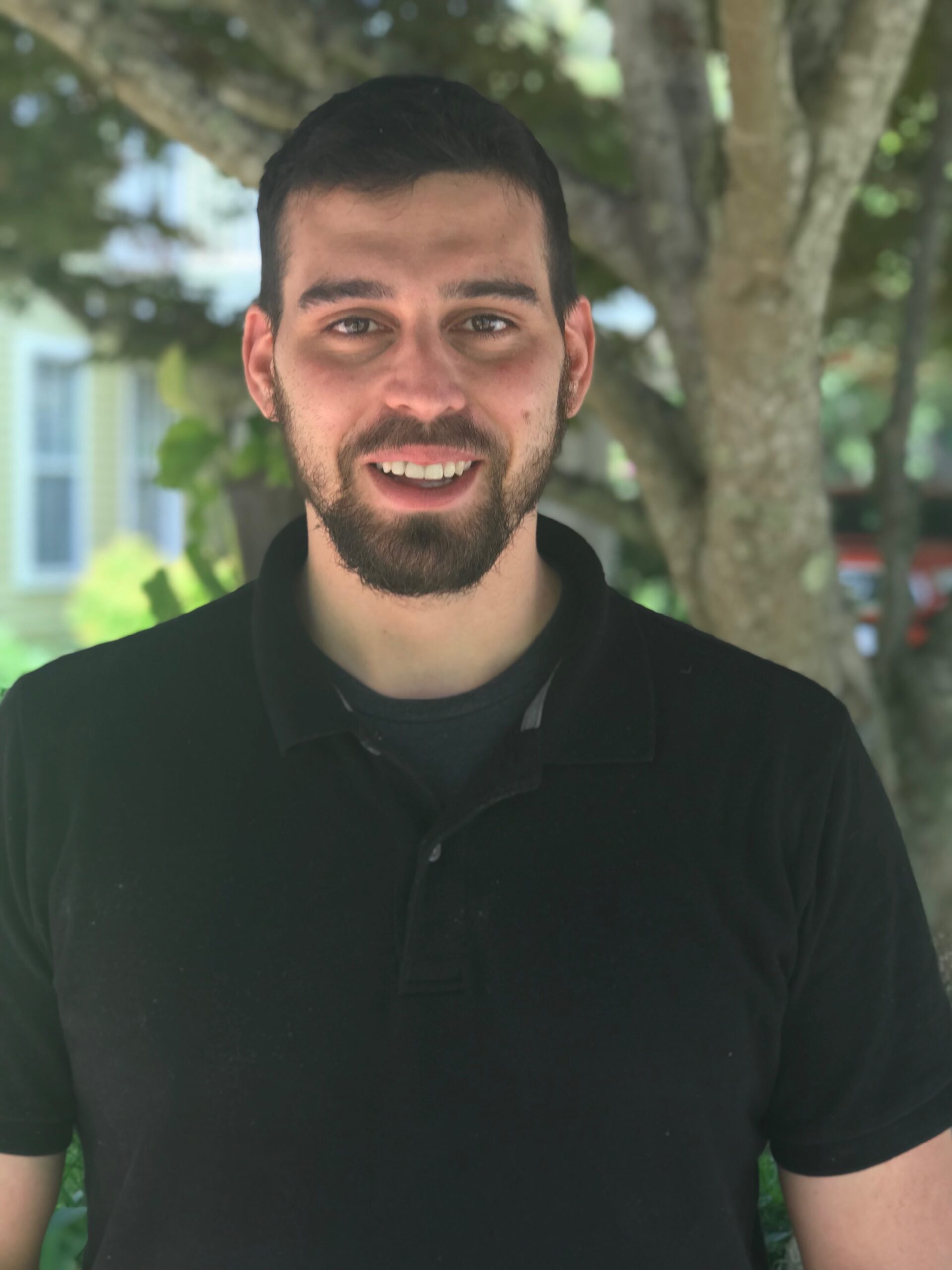 Zak Mertz
Executive Director
I currently serve as the Executive Director of the Birdsey Cape Wildlife Center in Barnstable, Massachusetts. We are part of the New England Wildlife Centers and run two full-service wildlife veterinary hospitals. Our model is to use the platform of wildlife care to teach students of all ages about the natural world and provide professional training experiences to wildlife rehabilitators and veterinary care professionals. We actively provide free veterinary care to wildlife rehabilitators and are dedicated to increasing the wildlife care capacity in New England through education and training. My current position affords me the opportunity to work with people and entities across the wildlife care landscape in Massachusetts.
Dr. Priya Patel, BVM MRCVS
Medical Director and Wildlife Veterinarian 
Priya's passion for wildlife medicine and rehabilitation first started during an undergraduate internship at New England Wildlife Center (NEWC) in 2007. It was that inspiring summer that put her on the path to pursuing a career in this field. Priya graduated from the Royal Veterinary College of London in 2014 and then completed an internship in wildlife medicine and conservation at Tufts Wildlife Clinic. There she developed a specialized interest in avian medicine and surgery. She then returned to NEWC as a part-time vet and now is very excited to work full time at Cape Wildlife Center.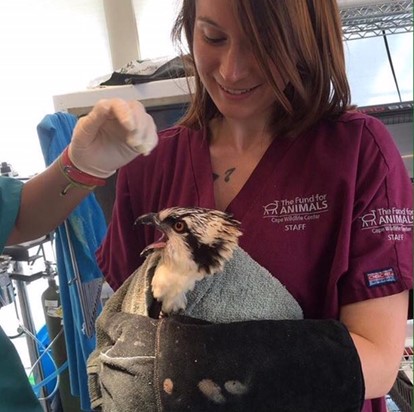 Robyn Rohm, CVT

Lead Veterinary Technician
Robyn is a certified veterinary technician and licensed wildlife rehabber. She graduated from Joliet Junior College in 2015 with a degree in veterinary medical technology, and moved from Illinois to Massachusetts in 2016 to pursue her dream of saving native wildlife. She has previously worked for years in emergency companion and exotic animal medicine, and completed internships at Willowbrook Wildlife Center and at the Shedd Aquarium. In her spare time she enjoys hanging out with her pets, hiking, and seeing live music.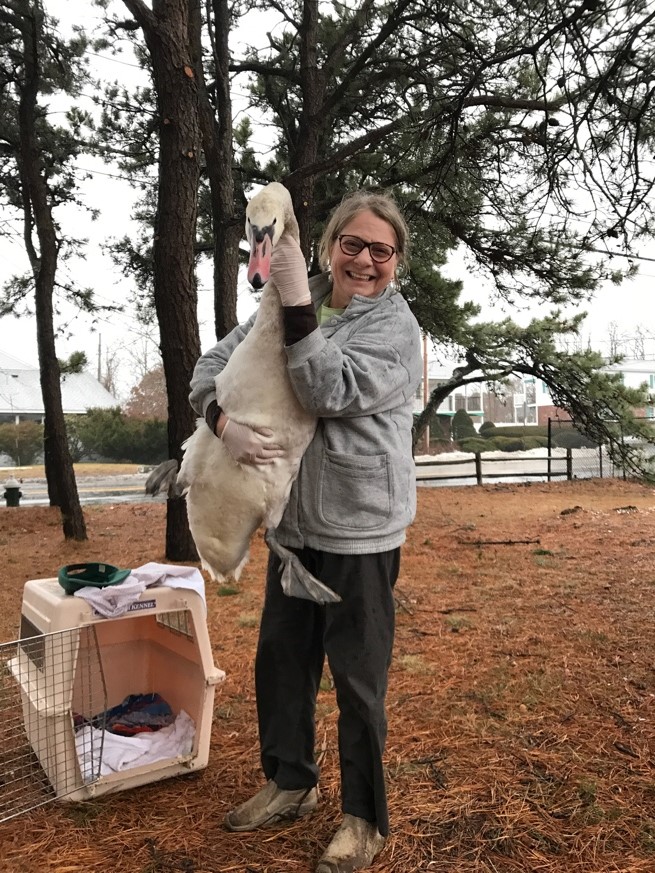 Caryn Welz-Ritchie, MSN-APRN
Veterinary Psychiatric Nurse Specialist
Caryn has been practicing as a psychiatric nurse practitioner since 1977. She has always had an interest in animal care and has volunteered her skills at many different settings from small animal veterinary practices, zoos, wildlife sanctuaries, and wildlife rehabilitation facilities both here in the United States and in Belize.  She holds a Massachusetts Wildlife Rehabilitation License and Federal Permit that allows her to rehabilitate wildlife at her home.  This gives her first-hand experience in the issues the veterinary staff deals with daily.
Caryn has not only been concerned for the welfare of animals, but also for the welfare of their owners and caregivers.  Caring for animals is an immensely stressful occupation. In her role at Cape Wildlife Center, she offers support to both the medical staff and the rescuers who bring in the animals.  These discussions may be around grief, loss, stress and frustration.  Compassion Fatigue is a regular occurrence in veterinary professionals and can be debilitating.  Having an outlet available to manage those feelings leads to increased mental health. Caryn's knowledge of wildlife medicine and rehabilitation along with her counseling degree gives her a unique ability to help on site in person and via telephone answering calls from the community.  This is another specialized service that helps set the Cape Wildlife Center as the  gold standard in wildlife treatment and rehabilitation.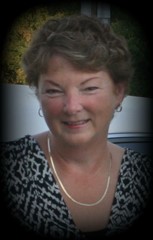 Mary Botting
Administrative Assistant
Mary has been a administrative assistant in the " for profit " world on Cape Cod for multiple years. Previous to that she worked for many years as a clinical scientist at Miriam Hospital in Providence RI and perused her passion as a naturalist guide for MA Audubon Society  part time.A graduate of Northeastern University, Mary lives  in Yarmouth Ma with her husband and enjoys showing her two grandchildren all the wonderful nature Cape Cod holds.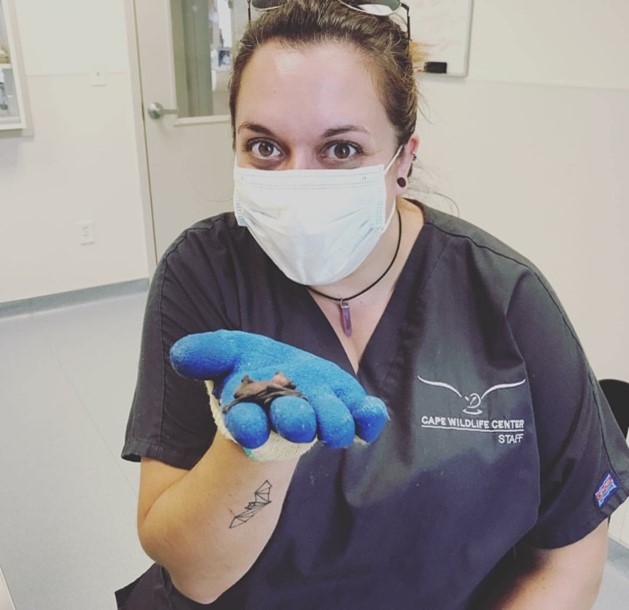 Jenna Silva

Veterinary Technician
Jenna is a veterinary technician at Cape Wildlife Center and an Animal Control Officer for Falmouth MA. She graduated from Paul Smith's College in 2014 with a Bachelor's of Science degree in Wildlife Sciences. Prior to that she graduated from Bristol County Agricultural High School in Dighton Massachusetts in 2010 with a concentration in Natural Resources Management. Jenna worked as a research technician with the Audubon Society and with Mass Wildlife researching various shorebird and seabird species. This fostered her love for wildlife and the outdoors.  She takes every opportunity she can to spend time out in nature.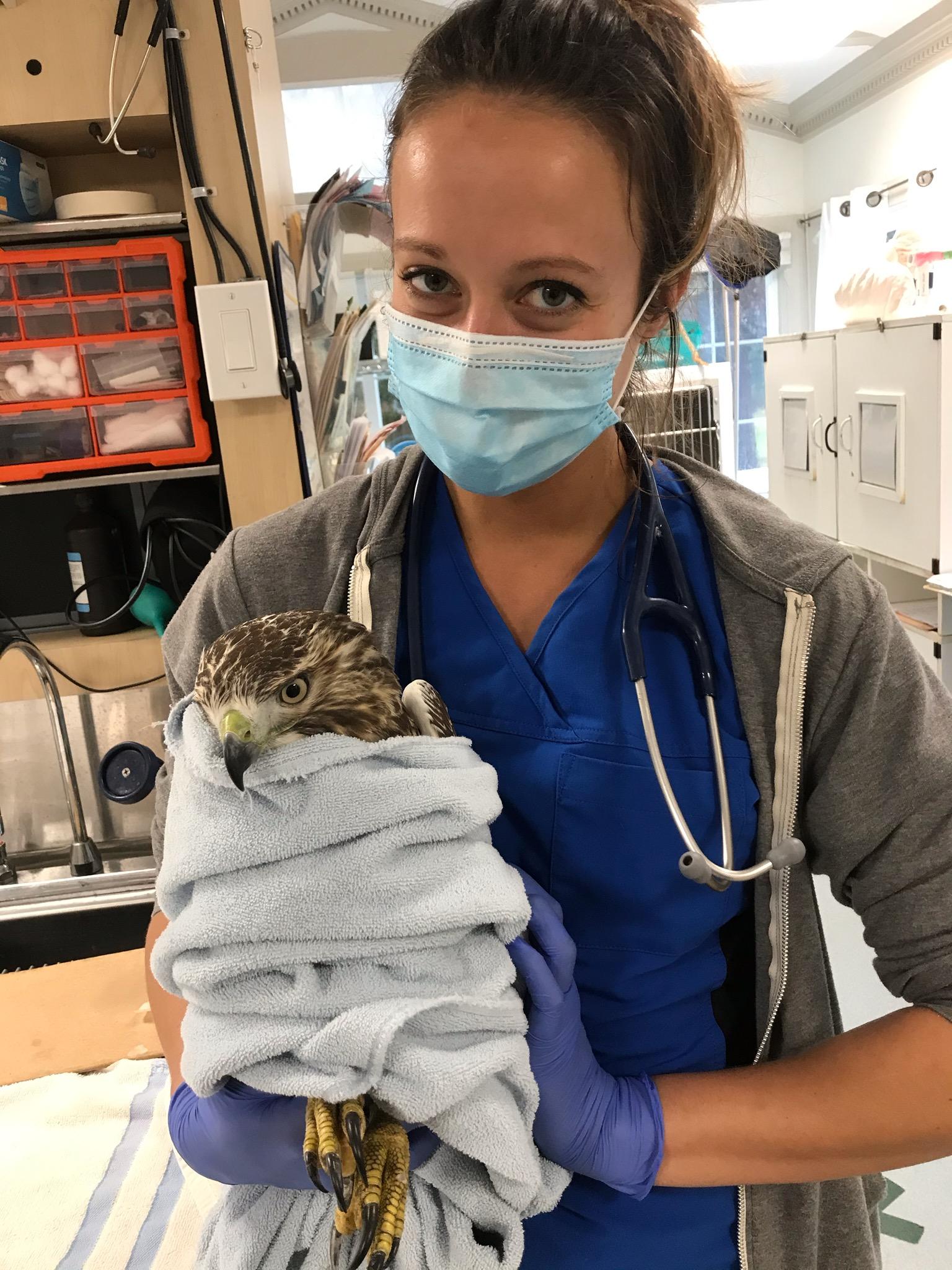 Jessen Swider, CVT
Veterinary Technician 
Jessen is a certified veterinary technologist who originates from the Finger Lakes region of New York State. Although it took several years to decide on a career path, Jessen finally chose to pursue a career with animals. She received her Bachelor's of Science in Veterinary Technology from SUNY Canton in 2017 and became a licensed veterinary technician through New York State. She then attended SUNY Potsdam to receive a second Bachelor's of Science degree in biology, concentrated in ecology and evolutionary biology, as she always had an interest in and love for wildlife and the environment. Jessen completed an internship at Cornell University's Wildlife Health Center, which solidified her interest in wildlife medicine. She relocated to Cape Cod in 2020 to be near her grandmother and join the Cape Wildlife Center team. In her spare time, she is an avid outdoor enthusiast who enjoys traveling, hiking, skiing, surfing, and searching for stranded marine life along the Cape's coast.
She is licensed as a Massachusetts Wildlife Rehabilitator.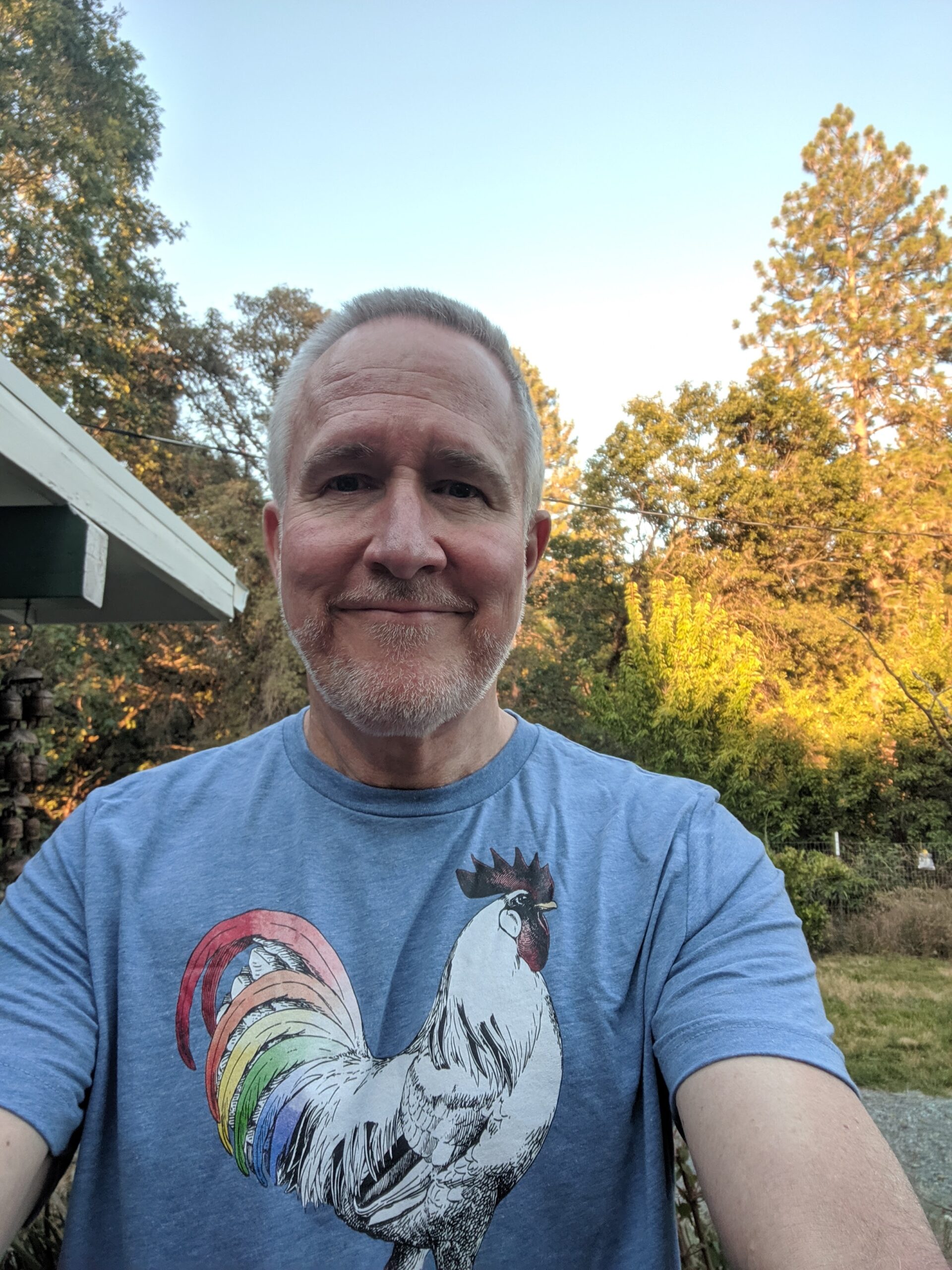 Seth Andrews
Front Desk Coordinator 
A lifelong aviculturist, horseman, dog and small animal owner, Seth spent most of the last twenty years in the nursery business here on the Cape. After several years volunteering at CWC in both animal care and at the intake desk, he has joined our staff as the Center's front desk coordinator. He is licensed as a Massachusetts Wildlife Rehabilitator.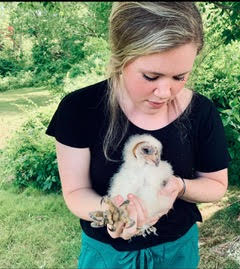 Certified Veterinary technician
Meaghan is a Certified Veterinary Technician and Licensed Wildlife Rehabilitator. She graduated from Massasoit Community College in 2021 with a degree in Veterinary Technology.  Meaghan splits her time between our Cape hospital and our Weymouth location/Odd Pet Vet. She was born and raised in West Barnstable and has a great appreciation for the native species and environment. She has a passion for wildlife medicine as well as exotic companion animal species. In her spare time she enjoys camping, hiking, and spending time with her family and pets, Maizie (cat), Pretzel (Ball python), and Reptar (Bearded Dragon).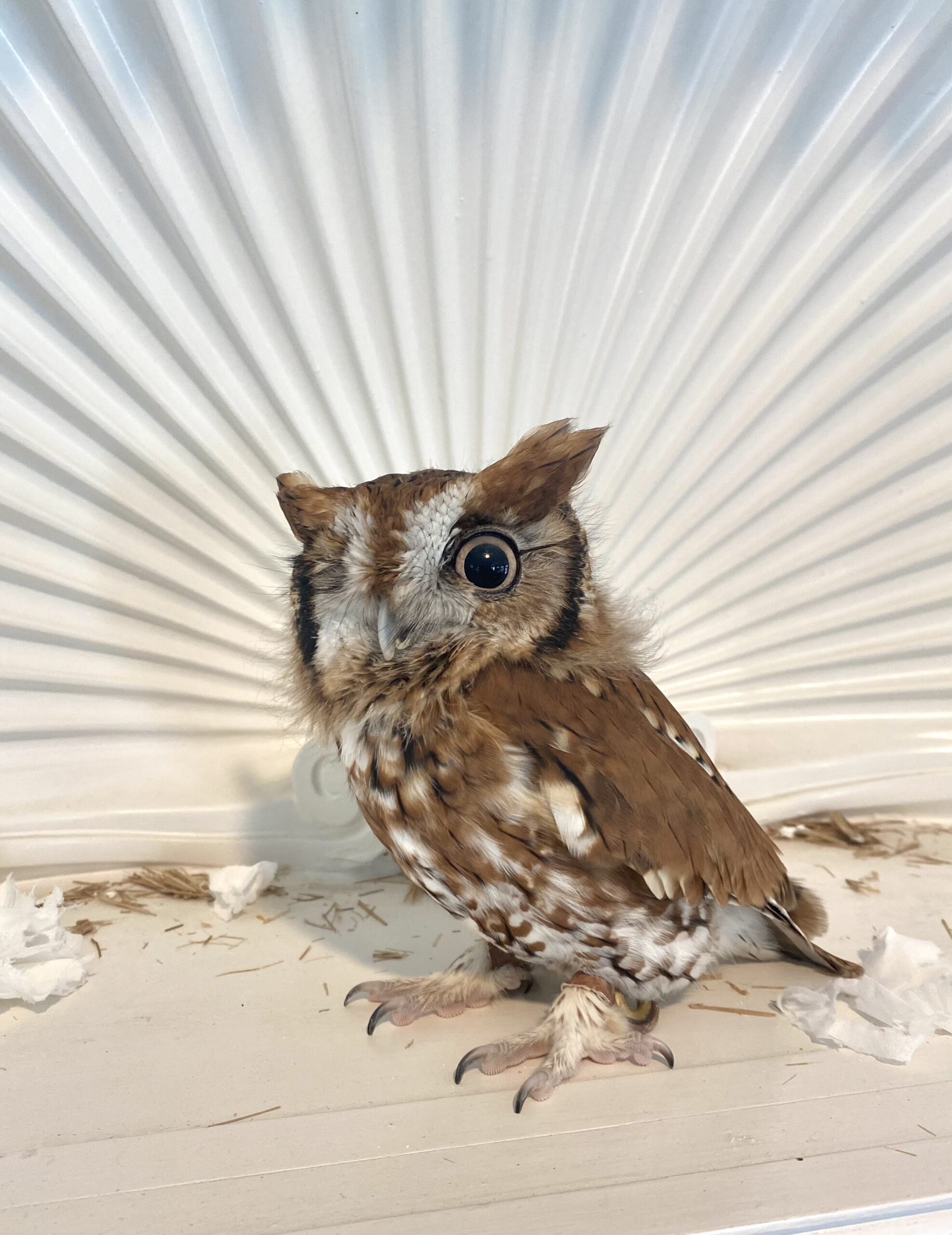 LOKI - The Education Owl
Loki, is an Eastern Screech Owl who came to us as an owlet in Spring 2019. She had a missing
eye, and because she sustained this injury so young she was not able to learn to hunt.The decision was made to hand rear her to become an educational animal. Loki has visited schools, and been on Zoom videos. She is the face and guide for Loki's education index, which can be found here! 
Thor is a Great Horned Owl who was rescued by our team in the spring of 2020. He was rescued at just several days old and sustained a serious eye injury when he was taloned by one of his nest-mates. He is still visual in one eye, but has difficulties with depth perception and was not a suitable candidate for release into the wild. Thor's bright attitude and mischievous demeanor has made him a wonderful addition to our education team.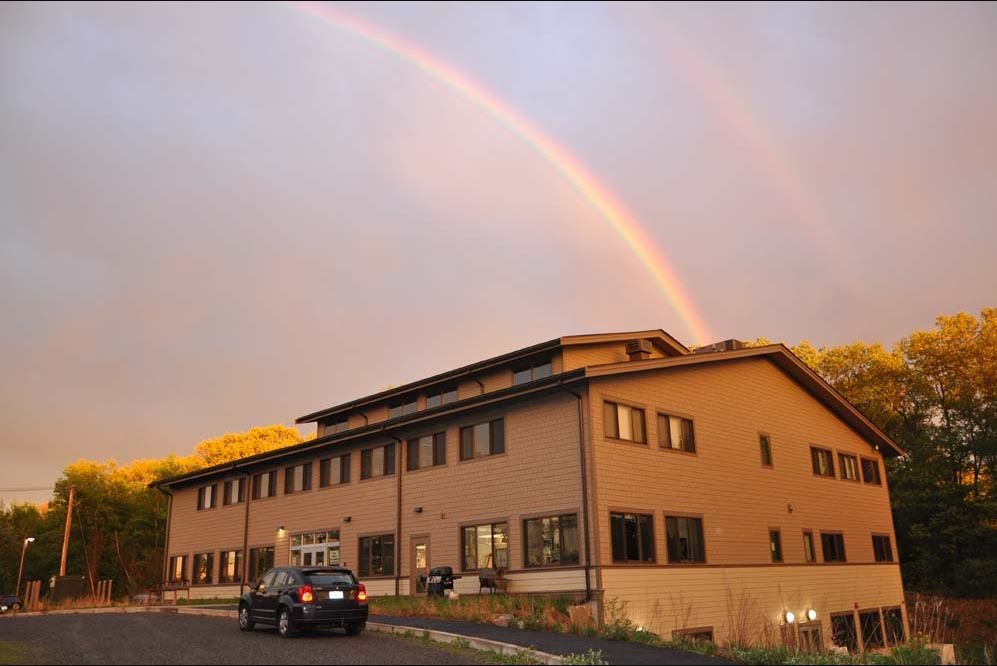 To learn about the rest of the NEWCS staff and our board of directors  check out our Weymouth locations website! Click here!