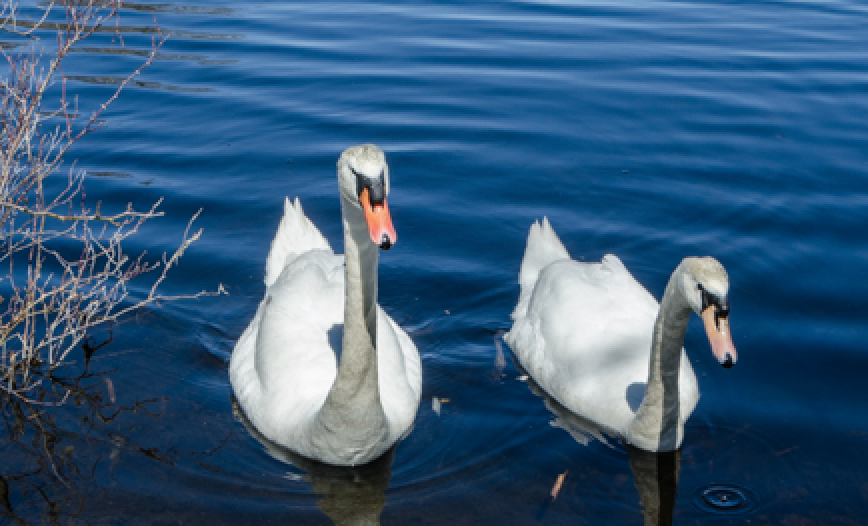 For four long years, a male swan lived alone on Mill Pond in West Yarmouth after losing his mate.  No female swan ever came to his territory.  This saddened many people as this swan had quite a following.  Last Spring, Cape Wildlife Center was able to release to him a juvenile female swan who had not yet established a permanent home.  This female was brought to us with lead poisoning from ingesting lead from her environment or in her food.  She was one of the lucky ones who could be treated over many weeks and was able to be released and lead a full life.
At the release, the male was clearly excited to once again have a mate.  They produced one cygnet last year and have stayed bonded through the year.  This year the female is beginning to sit on a nest and we are hoping for many more offspring in their years together.
Lead poisoning affects over 80% of the waterfowl population. High levels of lead are released into the environment through lead fishing sinkers and weights, lead shot from hunters and from other sources of lead contamination.